We recently caught up with Becky who is 32 and has recently fallen in love with our Sinch e-bike. Becky has always been pretty active being a yoga and surf instructor, but unfortunately has had some difficult health issues over the last couple of years, which meant she hasn't been able to do much physically. However, recently with her health improving Becky talks to us about how the Sinch e-bike has helped build her confidence and motivation.
Tell us a bit about you and your background in cycling?
I grew up in the UK and learnt to cycle as a kid but never really did it that much. It wasn't until I moved to New Zealand that I became intrigued by all the biking and trails, but also a bit intimidated and nervous at the same time as I hadn't been on a bike for a really long time. Last year, I went along to the Women's Ride Month at Cycle World and saw all the other women who were getting into biking. It was so awesome hearing their stories and experiences and that gave me a lot more confidence to just get out there and start trying. 
Why did you decide on an e-bike? 
One of the main reasons I decided on an e-bike was that I've had some health issues going on over the last couple of years which have really set me back physically, so my overall fitness isn't as good as it used to be. My friends, however, ride a lot and are really fit so I really wanted to be able to keep up with them and join them on their trips. The e-bike gave me the confidence that I wouldn't be holding everyone up on the hills and that, when I needed to, I could just switch into 'e-mode'. 
At first, I was a bit nervous that the e-bike would be tricky to ride when it wasn't in 'e-mode' and the bike would feel really heavy and clunky, however, this wasn't the case at all and it rode so smoothly on both settings. For me, this was great as I still wanted to feel like I was actually cycling and getting some exercise without the electric assist (a sense of accomplishment for my ego haha!) but also then knowing the e-mode was there when I really needed it. 
Another reason I decided on an e-bike is from a sustainability perspective. I've just finished a Masters in sustainable business and I'm increasingly aware of my personal impact on this planet. Being able to travel longer distances without having to rely on the car is amazing.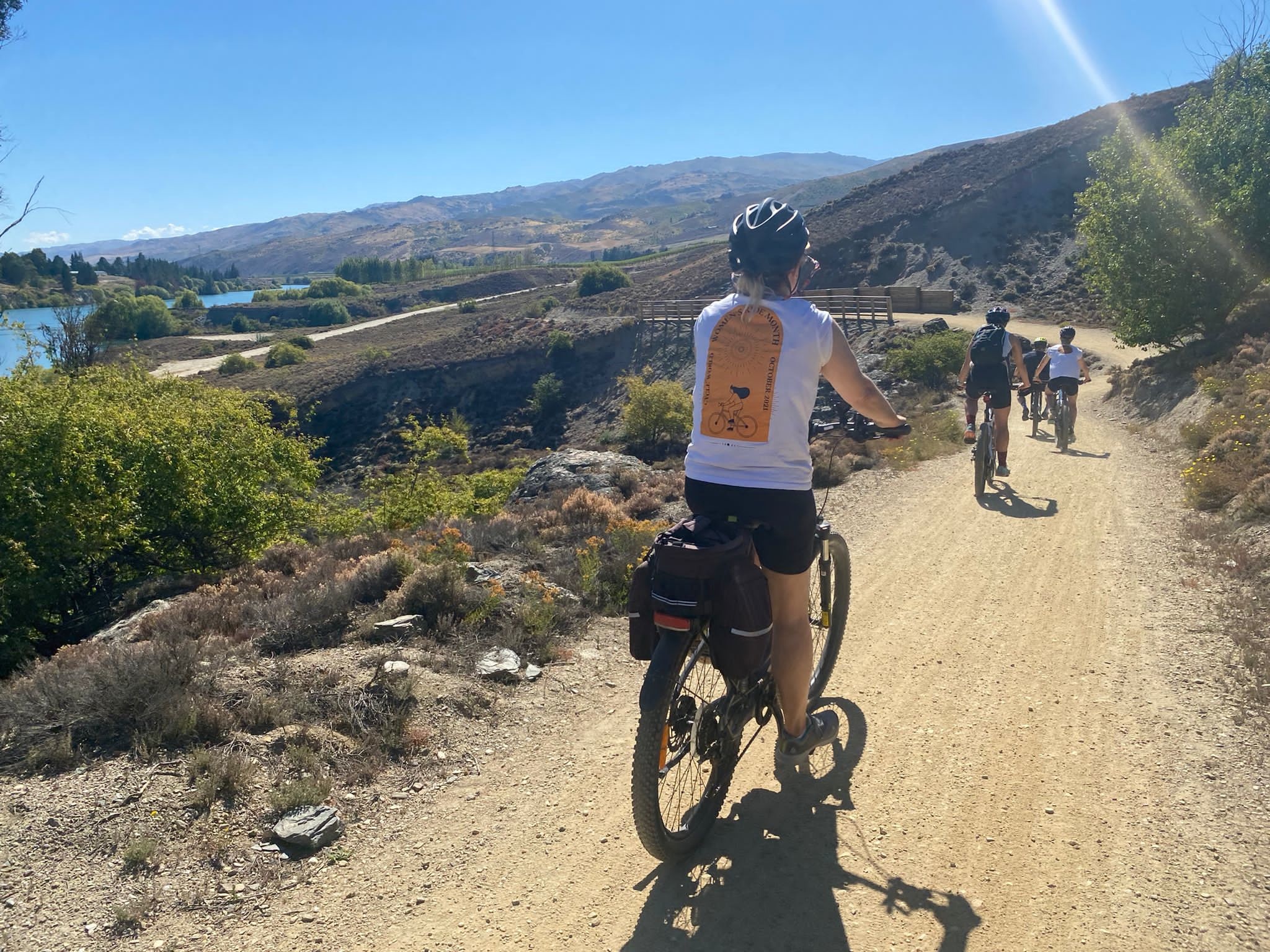 Why the Sinch? 
I chose Sinch as I loved that it was a local kiwi brand and pretty good value as well. As I said before, I was pleasantly surprised with how light and manoeuvrable the bike was in both settings. I also loved the fact it had panniers which meant that  I could pack loads of water and snacks and not have to worry about the extra weight on hills. 
What rides have you done recently?
I just completed the new Dunstan Lake Trail which goes from Cromwell to Clyde, and I am sooooo glad I had the e-bike for it; there were some pretty decent hills! The trail was also insanely beautiful, and having the e-bike was a real bonus as instead of slogging through all the hills I could actually sit back and enjoy the ride and take in all the views. I've also done the Port-to-Port ride a few times, and again it's great as there are a few hills on the way back from Portobello.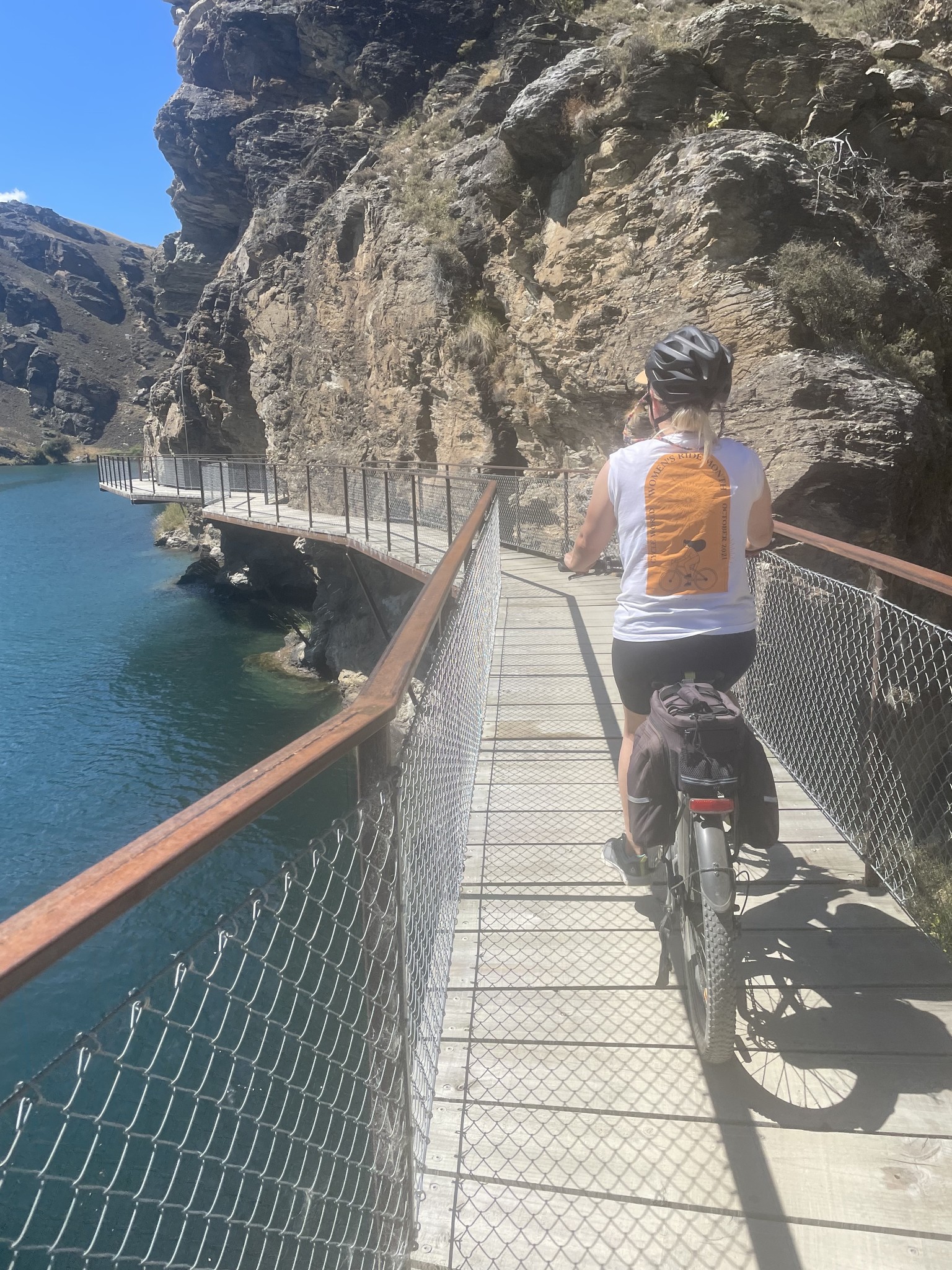 What other bike adventures have you got planned?
I'm so excited now to explore all the other trails Otago has to offer.  I've got my eyes on Alps-to-Ocean and the Rail Trail, I just can't wait to get back out there!