Covid-19 Level 2 - May 14 2020
Hello Dunedin! 

Our doors are opening tomorrow (May 14th) for Level 2! We ask that you please register your details (for contact tracing if needed) at the front counter and maintain physical distancing while inside the shop. We have a new shop layout, heightened cleaning protocols and perspex protection screens in store to ensure the safety and health of our customers and staff. Please stay kind, patient and respect others physical space as we navigate through this together. We are super excited and can not wait to see you all soon! 
Our shop doors will be open from Thursday 14th May from 8.30am.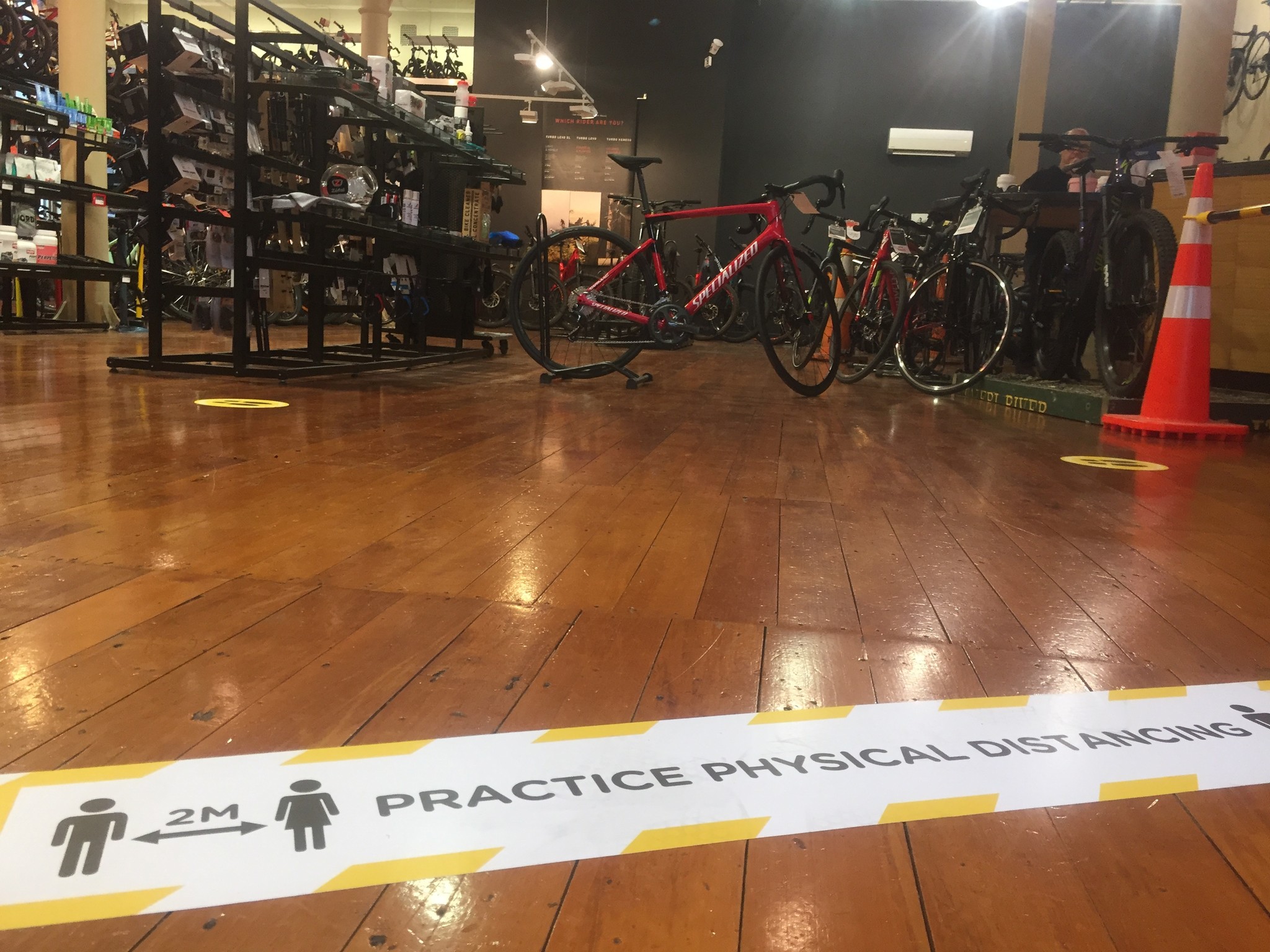 "A bike shop can be as important to a town as a place of worship. For some people it is one."
Cycle World Dunedin Xo