Waiora Scout Camp Dunedin Cross Race 12/07/2020 by Taylor Hughes
As I crawl into bed at 2am, I say a small prayer that my van will start in the morning no problem and that contrary to what the AA guy that night told me, my battery is not completely ruined and I will not need a jump prior to driving to the airport. Fingers crossed!
I awake before my alarm at around 4:30am, put together my things for the Dunedin journey and crawl in the front seat to start my car. Moment of truth right here. 
Fires up, sweet as! Off to the airport I go. 
Flight takes off at 7:30am with a Dunedin arrival of 9:30am. Two hours on a plane would normally be a perfect time to nap and recharge but stuck in a middle seat meant that wasn't happening today, oh well! I have a bike race later, that will wake me up just fine.
I leave the airport, grab some breakfast and head to the race by 10:30am. 
Once I arrive, the Cycle World crew greets me with open arms. What an awesome bunch of humans. As I'm floating around everyone getting set up and them excitedly talking about the new gear they are all going to try, I realize I'm pretty out of my league. Little do they all know it's been at least 6 months since I've been on a bike and have never participated in any kind of race before.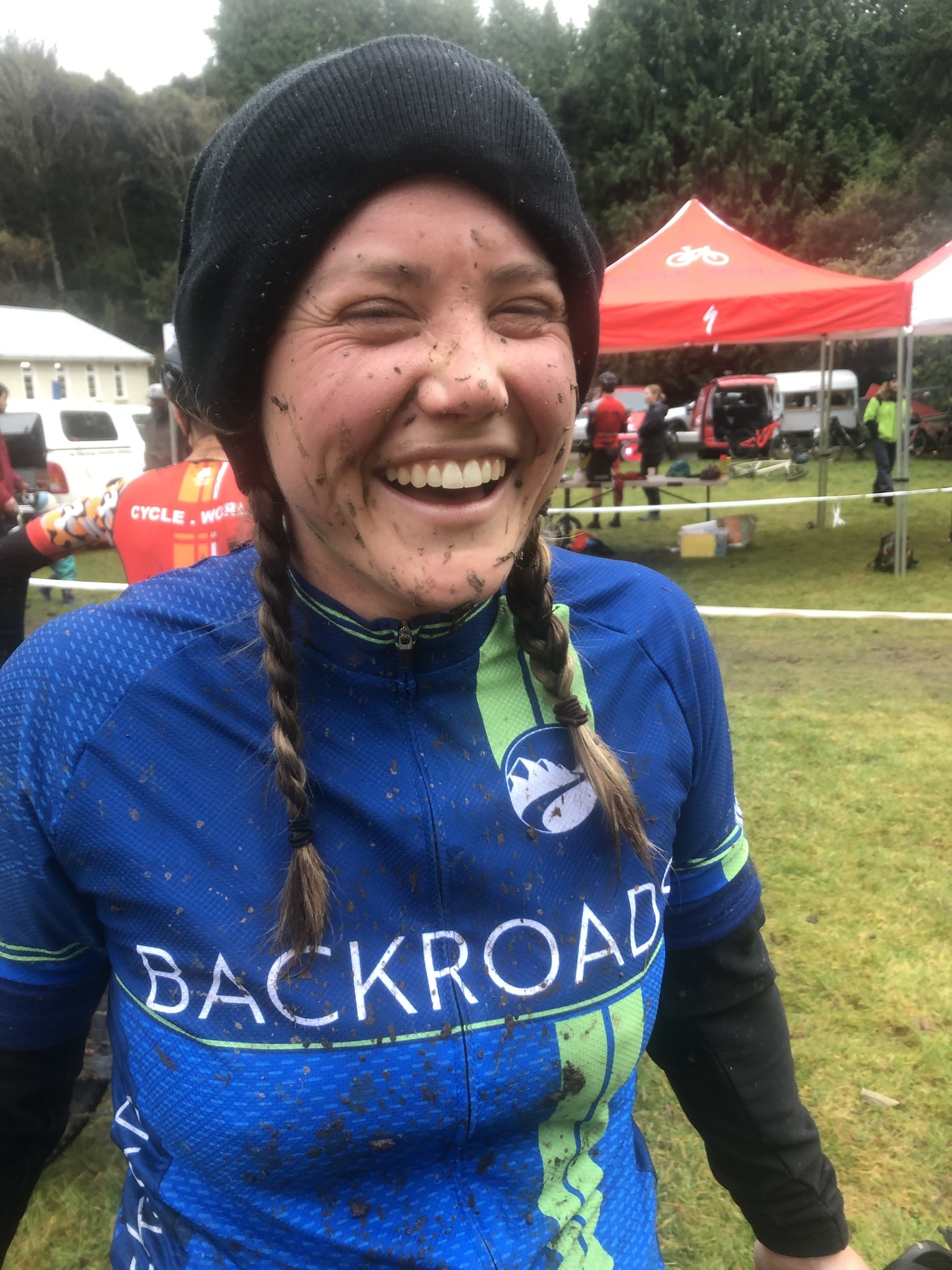 I learn that the race will be a 3km loop for an hour.. "No problem!" I try and tell myself.  After the "practice" lap I wonder what I was thinking to commit to this… I'm already feeling it in my legs and at this point I'm slightly worried that I will make a complete fool out of myself. Or more specifically be the VERY LAST ONE to finish. As a competitive person by nature, this is a hard concept to swallow. 
But once we all line up at the start and the "Ready, Set, Go!" happens at 1pm, the energy of 65 other participants fuels me right up. I quickly lose all worry about my times and who would lap me or how well I would do and just pedaled ahead. At this point I only have one goal: Don't Stop!
That's exactly what I did. 
People I didn't even know were cheering me on telling me how great I was doing. It was immediately clear how inclusive and supportive the bike community truly is - especially in Dunedin and with Cycle World at the forefront. With each lap I completed, I saw familiar faces smiling back at me. It made the whole experience that much more special. 
As I crossed the finished line, completely covered in mud - literally from head to toe - I couldn't be happier. Surrounded by everyone else magically muddy, exhausted but elated, I knew that even though it was my first cyclocross race, it wouldn't be my last. 
Sending a big thanks to Cycle World for putting on such an awesome event that I'll never forget. 
Taylor Hughes
Portland, Oregon.