Posted on
By Shelley Hersey
Tips for Winter Riding
With the end of daylight saving, it feels like winter is just around the corner, but it doesn't have to mean the end of biking for the season. A bit of creativity, planning and a few more layers of clothing can allow even the most cold-adverse riders to still get out and enjoy some winter bike adventures. Here are some tips to make the most of the change in seasons.
Gear up
You don't have to spend a lot of money to prepare yourself and your bike for winter. A few key items will see you through the coldest and shortest of days. Be sure to have layers of clothing that you can remove when the sun finally comes out, or the climb has you sweating. Think about wearing high vis clothing and always be prepared with lights. Winter gloves, a light-weight hat that fits comfortably under your helmet, and shoe covers can make a massive difference to your core temperature. Take more food on long rides as you'll need energy to stay warm as well as pedal, and don't forget to hydrate. Dehydration can cause your core body temperature to drop.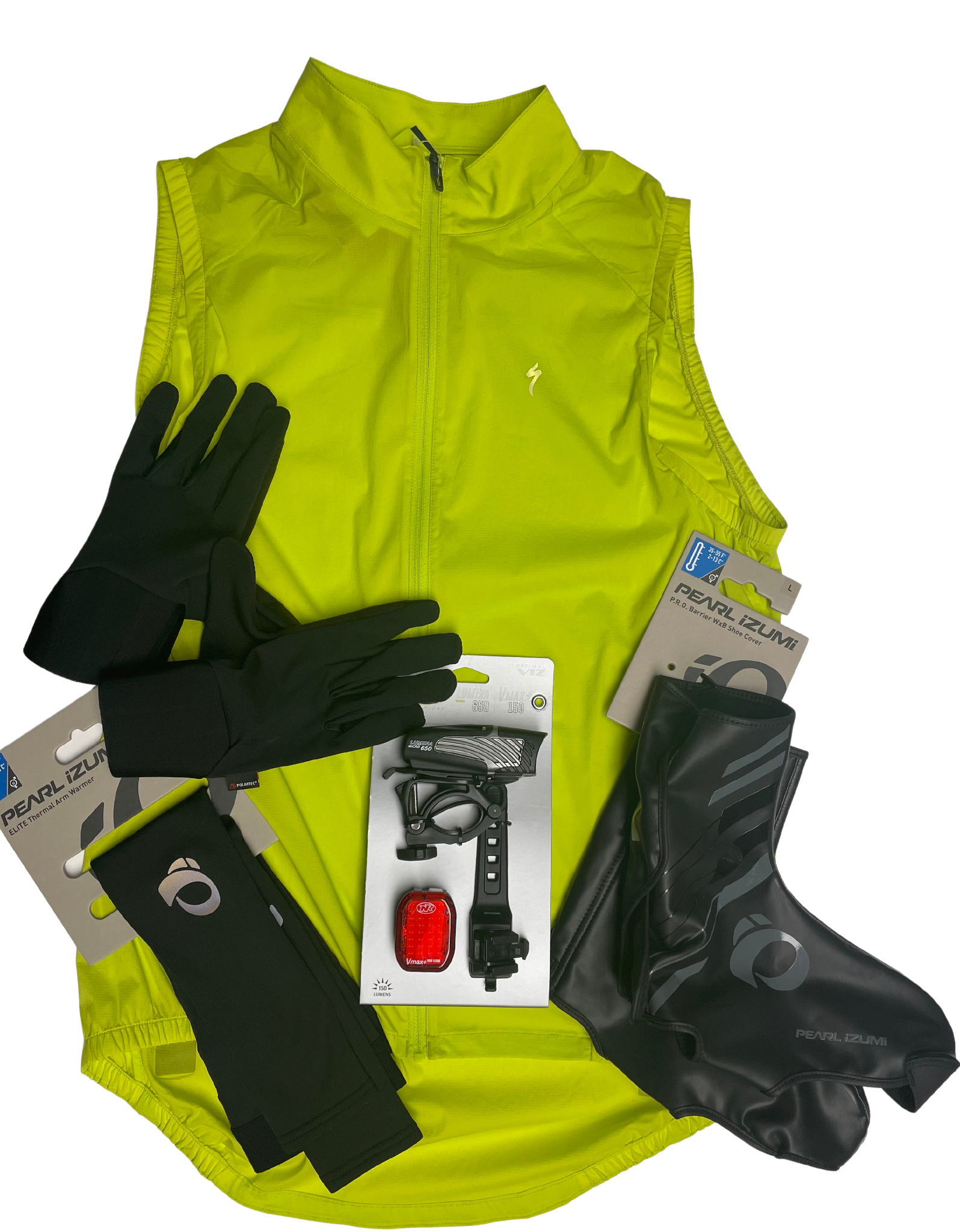 It might be tempting to put off servicing your bike until spring, but a well-tuned rig can handle the added stress of riding wet and muddy winter trails. You may also want to think about whether you need to swap your tyres for something with more tread and change your chain lube. Gavin from Cycle World is very helpful and can let you know what is needed to get your bike riding as well as it can.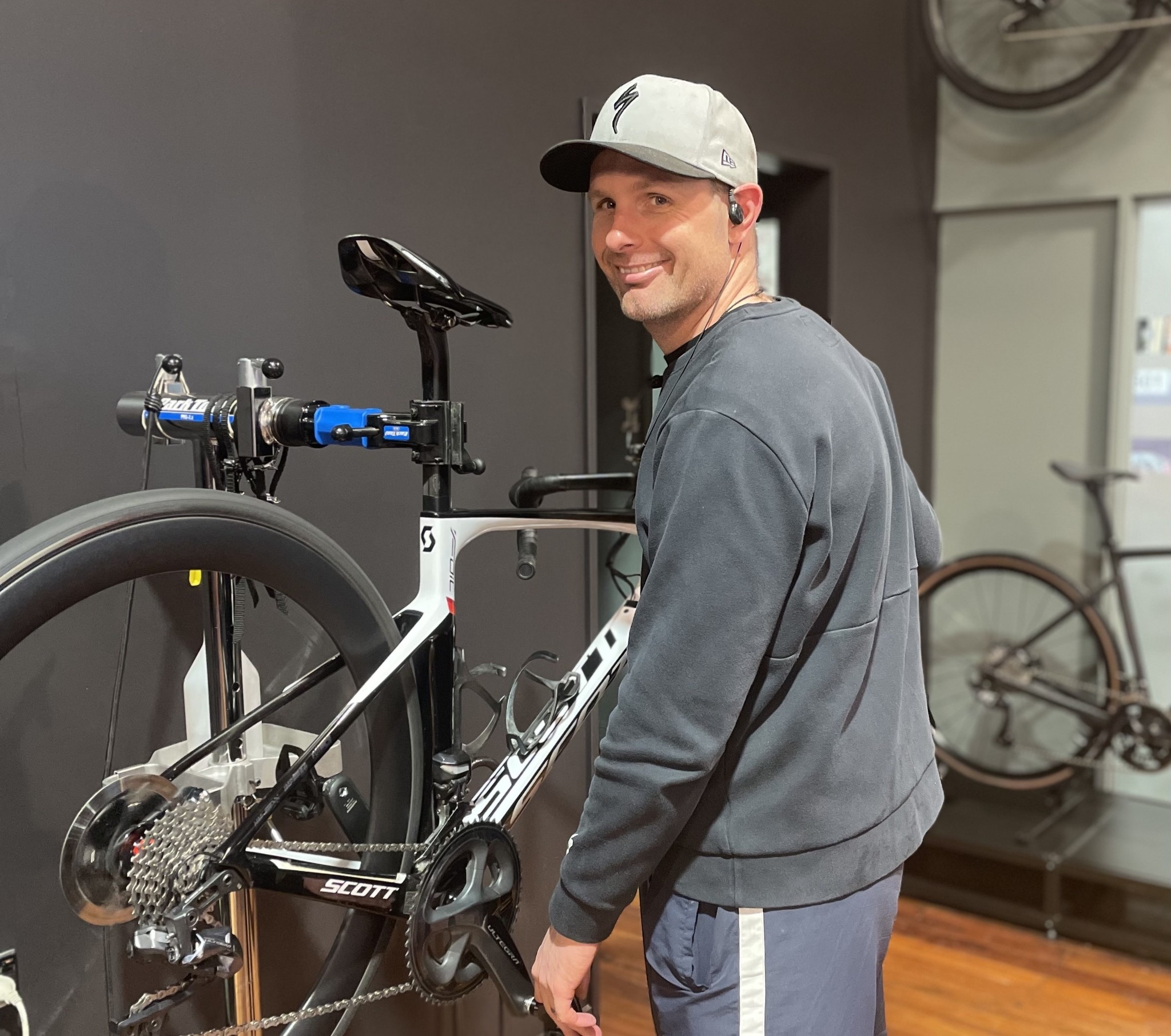 Set some goals
You don't have to be an athlete or experienced cyclist to benefit from setting yourself some season-specific goals. Time has a habit of ticking by so it can be helpful to have an idea of what you want to achieve within a certain time. It might be that you want to just keep cycling fit over winter or work on nailing a certain trail. We all need goals to help get us out of bed in the morning, especially when it's a cold dreary day that might otherwise end up filled with time on the sofa watching Netflix.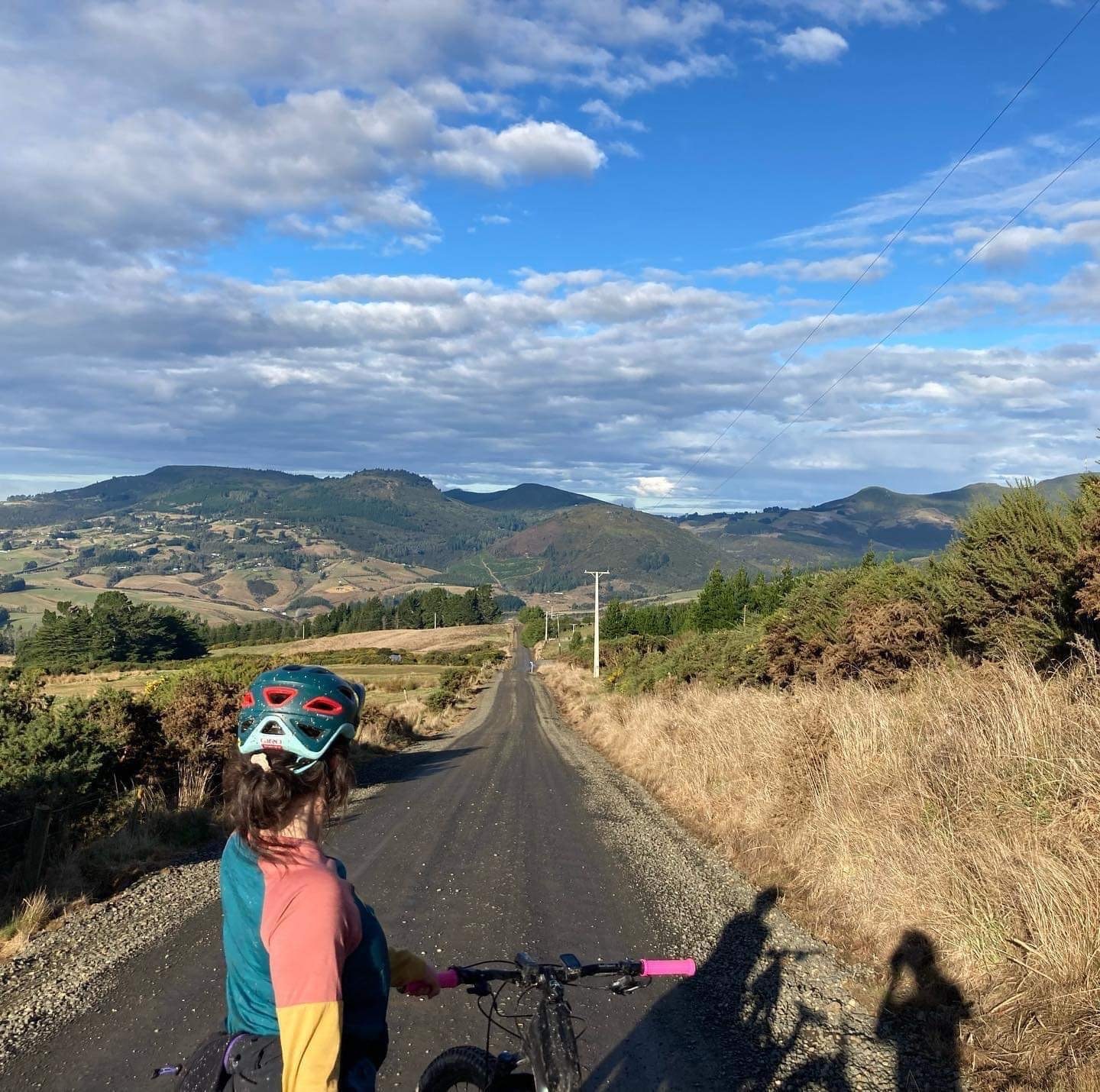 Add variety
Winter can be the perfect time to pursue other activities that are still of benefit to your cycling. Cross-training can help keep muscles balanced, increase flexibility and combat boredom. Finding new places to ride is also key to maintaining enjoyment and motivation. Even attempting loops in the opposite direction can add a different dimension. Group rides or committing to weekly rides with friends is also a great way to fight the winter blues.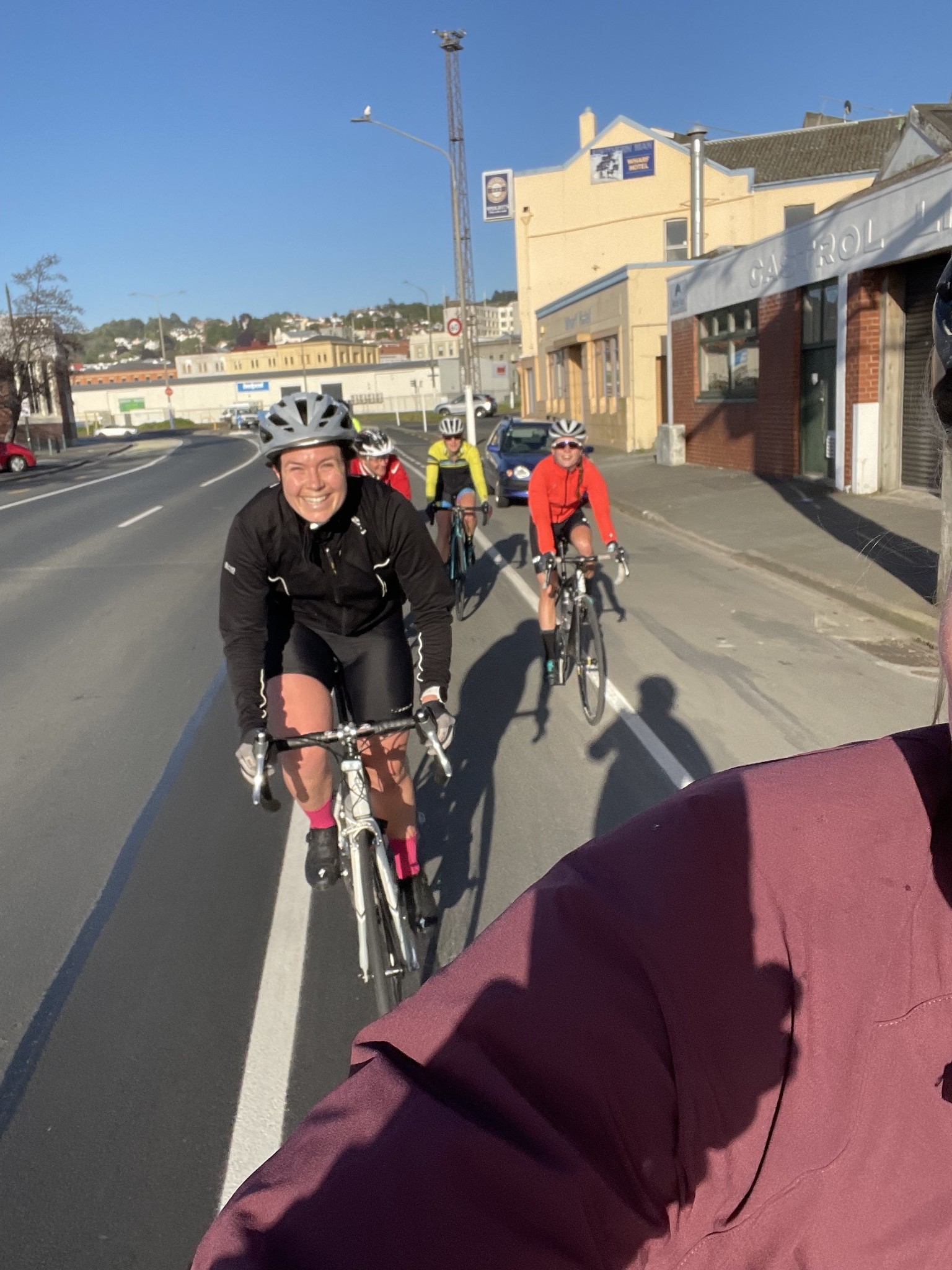 Be prepared
Even in summer Dunedin can give us three seasons in one day so it pays to be prepared for the worst. Carrying a waterproof jacket, cell phone, spare tube and repair kit could prevent that unscheduled mechanical in the back blocks from becoming an epic that hits the headline news, especially if you've practiced those repairs before-hand. I like to have all this gear permanently stowed on my bike, so I don't have to remember it each time. If you're of that older generation… you know who you are… you may also want to think about carrying a fold up pair of cheap reading glasses so you can see how to use that clever little chain breaking gadget if the unthinkable happens far from home.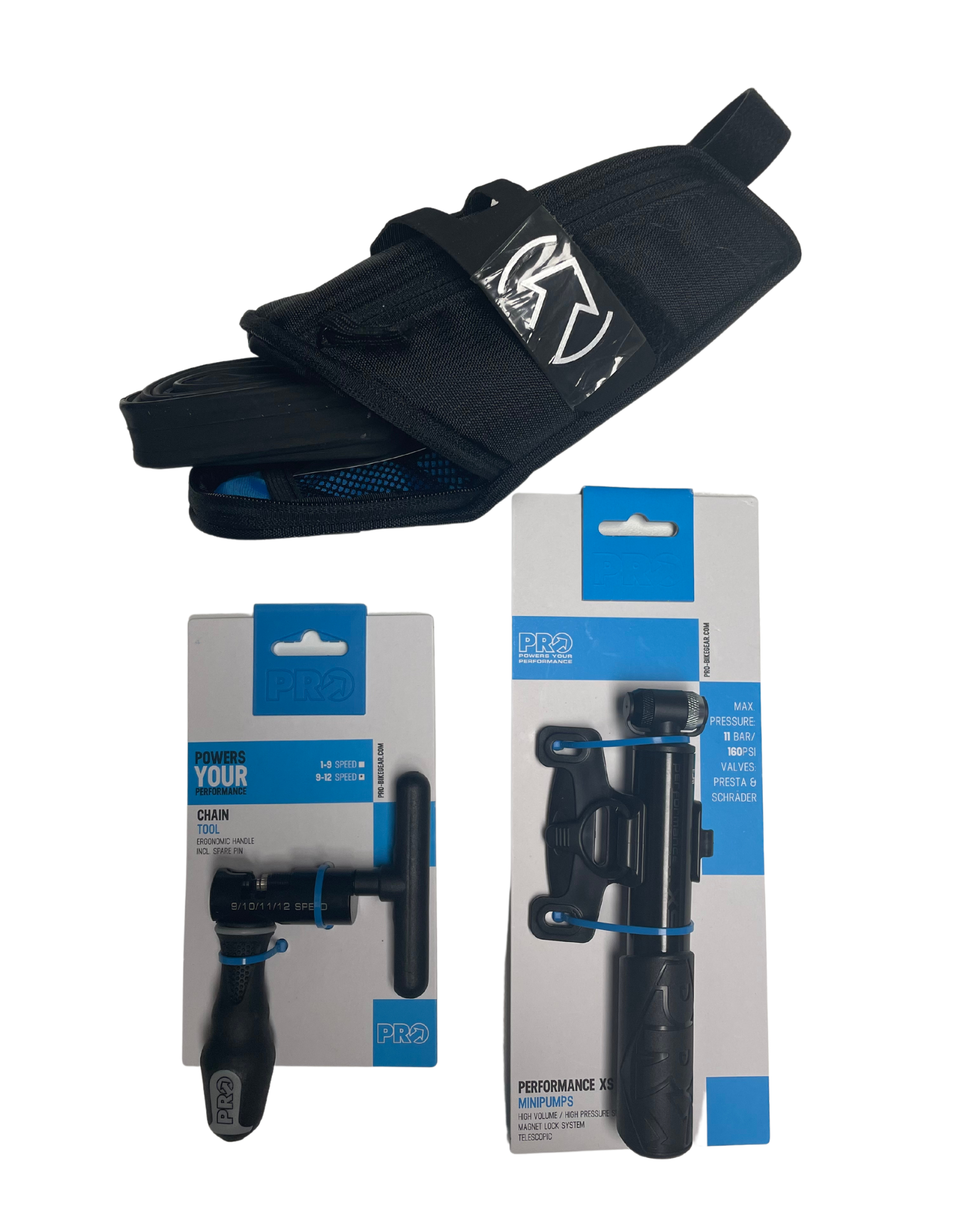 Make time
Check the long-range weather forecast and try to schedule your rides for the week to make the most of weather windows. Try to make time for yourself and your bike by utilising lunch breaks or organising night rides with mates if you can't escape from work during the day. If you're struggling for motivation, choose rides you know you'll enjoy or just get all your cycling kit on and that might just make you feel more like riding.
Cycleworld Dunedin and Bike Dunedin will be organising some awesome pub to pub women's rides to keep you motivated over winter and not forgetting Cyclocross season is nearly here.
Happy pedalling!